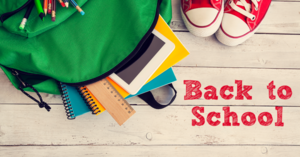 School Opening InformationClasses resume in AOS 98 for students in PreK-8 on August 29th and for students in grades 10-12 on August 30th. Hope everyone is enjoying our beautiful Maine summer.......
Dr. Keith S. Laser, Ed. D., the new AOS 98 school superintendent, started on July 2nd. Dr. Laser joins us from RSU 67 located in Lincoln, Maine, where he was also was the superintendent. He has served in several different leadership positions in both private and public education. Prior to becoming an educator, Keith served in the Navy and has over 3,000 flight hour......
Do you enjoy coming to work where no two days are the same? Can you multi-task? Does working in one of New England's prettiest coastal communities sound exciting? Then consider applying for a job as the Executive Assistant to the Superintendent of Schools. Click here for job information.......